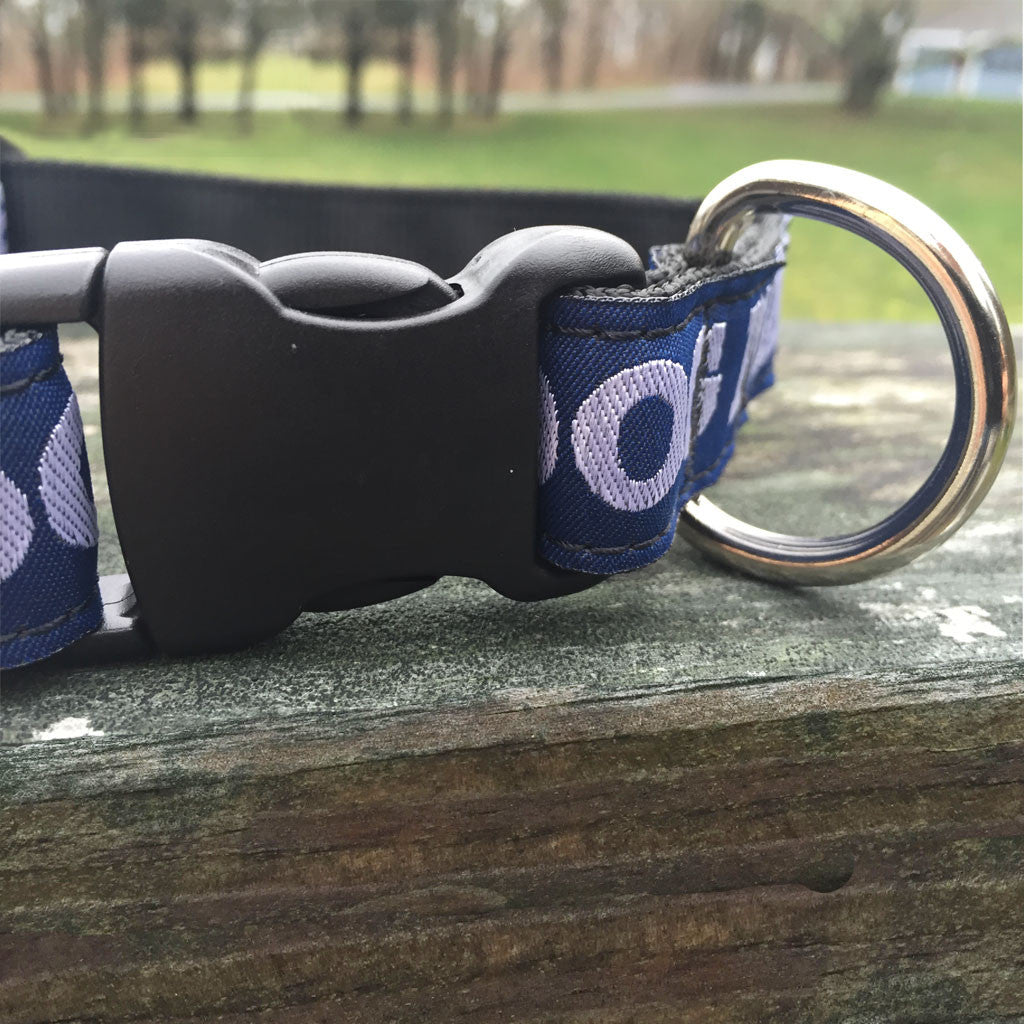 LDP Reflective Dog Collar
$24.00
 LOST DOG PUB • COME • SIT • STAY • CAPE COD • ST. CROIX
Navy blue + light grey woven reflective ribbon sewn onto a durable nylon backing. Adjustable 1" wide collar with limited slip feature.
Small 12" - 16"   •   Medium 16" - 22"   •   Large 20" - 30"
The LDP Limited Slip Collar features two d-rings.  Attach your leash to either ring, and use the other for tags.  Or keep both rings free for different uses.  One d-ring features a limited 2 inch slip.  Great for dogs with small heads that slip out of collars!  When your dog pulls or tries to duck out of the collar, it will tighten two inches.  This gives handlers more control.  It also enables collars to be fitted looser and in a more comfortable manner.  If you prefer using a traditional hook up, then attach your leash to the second d-ring and it will function just like any other collar.  The collar is fully adjustable and available in three sizes.  Handmade in the USA.

Sewn + Guaranteed for Life! by Yellow Snow Dog Gear for the Lost Dog Pub.